A Guide for Driving to Sanibel Island
Sanibel Island is the perfect drive-to destination for people looking for a tropical, secluded beach vacation, without having to deal with the hassle of booking airline flights. Whether you rent a car or drive your own, most folks living in the Southeast, Midwest and Mid Atlantic United States can drive to Sanibel in one day. Sanibel is a small, quaint, island beach town, so we're the perfect place for solo travelers, couples of all ages, and families too! Our open-air island is spread out with activities for everybody's taste. From Tiki hut BBQ's on the beach to romantic dining at five-star restaurants, we've got it all!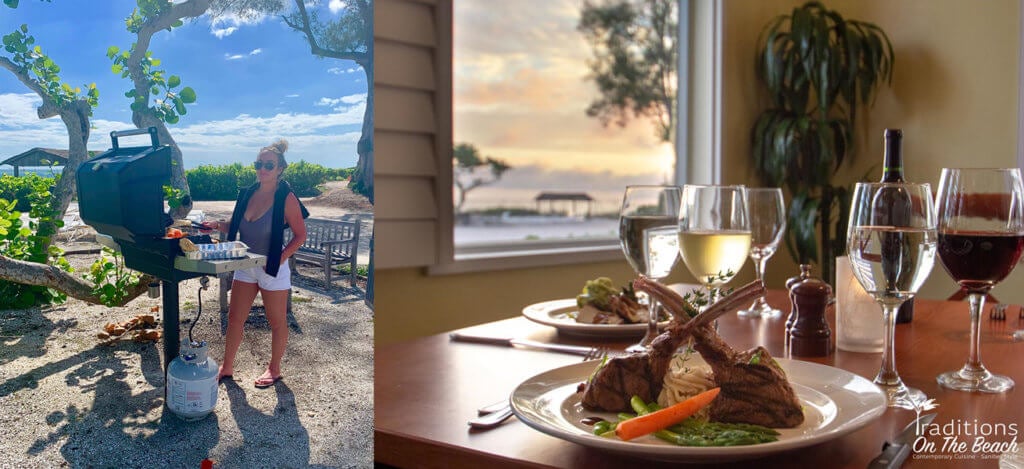 Drive distances and times to Island Inn Sanibel from around the country.
Click here for driving directions from your current location.
---
Getting Into an Island State of Mind
• Throw your watch out the window (or tuck it far away) – you're on island time! Speaking of island time, it's 5 o' clock somewhere! No matter what time you arrive, there's a slew of places to stop in for a cold one!
• Listen to the sounds of Danny Morgan on your way down. He's our local version of Jimmy Buffet!
• Surf the web for great activities to consider on Sanibel Island while visiting. How about going on a dolphin watching excursion? Or maybe ride your bikes over to the world-famous Bailey-Matthews National Shell Museum to see their Giant Pacific Octopus and touch tanks? Or maybe order an e-book from New York Times bestselling author and Sanibel Island resident Randy Wayne White. His non-fiction adventure tales center around the character of "Doc Ford", a retired NSA Agent whose escapades take place on the beaches, bayous and wildlife preserves of Sanibel Island.
How to Tell That You've Arrived
Look! It's a… DOLPHIN! As soon as you get through the Sanibel toll plaza, put the windows down and keep your eyes open for over 50 species of fish, 230 types of birds and 250 kinds of seashells. If you're lucky, a pelican may escort you across the causeway islands, as they're known to fly parallel to the cars that are crossing the causeway bridges while searching for their next meal.
Once on the Island, take a quick right-hand turn into the Sanibel Captiva Visitor Welcome Center for a plethora of information on all things Sanibel!
Features of Sanibel & the Island Inn:
Nature and Wildlife
Over two-thirds of the land area of Sanibel is permanently dedicated as a nature reserve. The J.N. "Ding" Darling National Wildlife Refuge covers more than 5,000-acres and is home to many species of birds, otters, alligators, armadillos, manatees, dolphins, gopher tortoises and other wildlife.

Shelling
The abundance and variety of shells have made Sanibel and Captiva Islands the "Shell Capital of the World". Visitors from around the world come here to go shelling.

Fishing
The warm waters of the Gulf combined with the pristine estuaries around Sanibel Island provide perfect habitat for over 50 species of fish including redfish, speckled trout, snook, tarpon and the almighty tarpon!

Beaches
With more than 15 miles of beautiful, unspoiled beaches, Sanibel and Captive Islands are one of the top beach vacation destinations in the world. TripAdvisor announced their Choice Best Beaches list, and both the beaches of Sanibel and Captiva were ranked in the top 10 beaches within the U.S. – with Sanibel ranked number five and Captiva ranked number eight. Additionally, Sanibel was ranked 18th best beach in the entire world.

Dining
Internationally renowned chefs add their creative genius to the islands' many restaurants, offering some of the most delightfully inventive cuisine to be found anywhere.

Shopping
With a broad array of locally owned retail businesses on the islands, we are sure to have what you need. Looking for a pharmacy, book store, new swim suit or sunglasses? Check out the Chambers' online directory to find the retailer just for you.

Weather
Sanibel and Captiva winters are mild (average daytime temperatures in the high 70s and low 80s) and dry (it rains just enough to keep our islands lush). Summer temperatures, ranging from the high 80s to low 90s, are tempered by cooling sea breezes and brief afternoon showers.
Before you land at the Island Inn, stop by our favorite one-stop-shop for everything you'll need to stock your in-room kitchens and beach bags at Bailey's General Store. Or, order everything online from Bailey's before you arrive, and it will be delivered and waiting for you in your cottage or suite!
Make sure to get some local, Florida orange juice from them too! They squeeze it on-site daily! Pro-Tip: Orange juice has many uses! Besides being a great way to start your day, it's the perfect marinade for dinner dishes and the ideal accompaniment to a glass of champagne or even a margarita! Just ask our on-site, master mixologist, Carlo, when you stop into our award-winning restaurant, bar and lounge for your welcome cocktail upon arrival!
Upon arrival at the Inn, it's totally possible to ditch the car for the remainder of your vacation! Put those limbs to use and hop on a bicycle, kayak, paddle board or just take a leisurely stroll and soak up the sun's rays and fresh air. Sanibel has 25 miles of bike paths & there are 15 miles of unspoiled beaches between us and our sister island, Captiva. Visit our front desk for pre-made itineraries of activities of all varieties!
Whatever you decide to do with us on your Sanibel vacation, we know you'll enjoy your experience. Cherished Memories, Modern Comforts… Enjoy It All at the Island Inn!